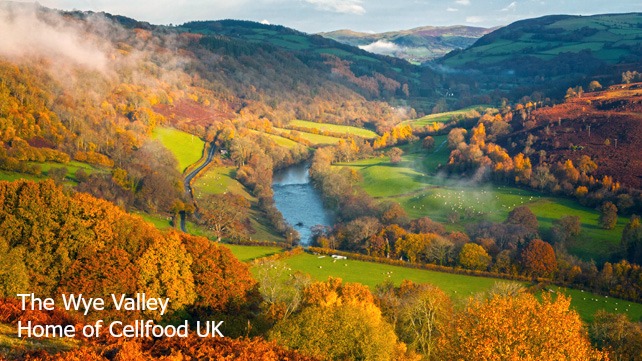 Our Company
HeavenEarth was started in 2002 by Claude Randall and Ernesto Pescini solely to market and distribute the Cellfood range of products in the UK and Ireland.
For a few years before that, we had been importing Cellfood for ourselves and friends and family. We liked the product so much – and wanted others to benefit from it too – so we decided to put ourselves forward to be the official UK distributors.
We were fortunate enough to conclude the deal with NuScience, the makers of Cellfood. So we gave up our jobs and lives in London and relocated to Wales to give ourselves the space to focus on getting Cellfood better known and appreciated.
We now operate from a purpose built timber office in the woods above the River Wye in Tintern. Delivery lorries can find it difficult getting to us, but it is a perfect place to work to tell others about the great things Cellfood can do.
Mission & Vision
We believe passionately in the power of Cellfood to improve the health and wellbeing of everyone who takes it. Cellfood has thousands of users across the world who report amazing benefits from increased energy through to broader claims of miracle cures.